The stainless steel sink is integrated into the custom-fabricated stainless steel countertop. Because there is no seam between the sink and the top, the entire surface is easier to clean. This "ease-of-maintenance" factor is especially important in a commercial kitchen.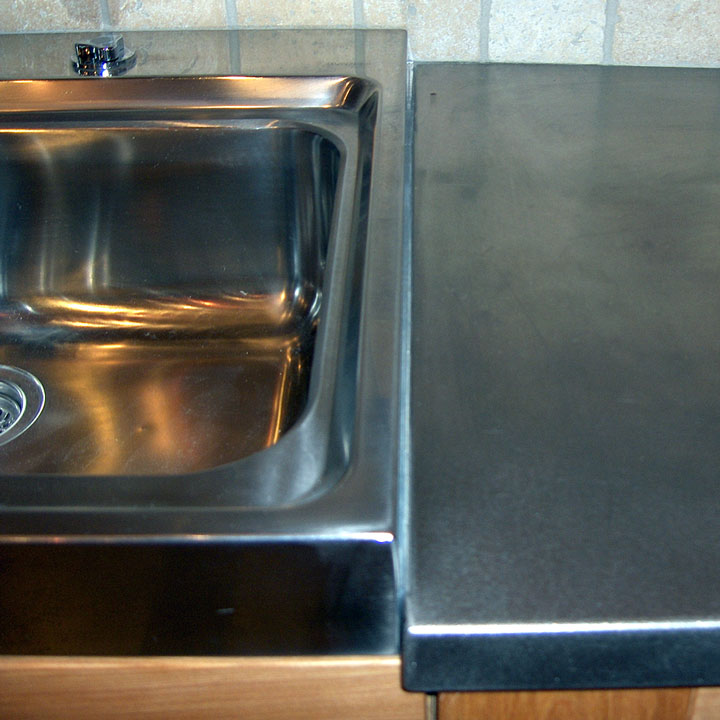 Stainless Steel Countertop and Stainless Steel Sink
---
Copyright © Stainless-Steel-Countertops.com, a division of Zeducorp.
All rights reserved.

Stainless Steel Countertop and Sink